Book Launch January 2015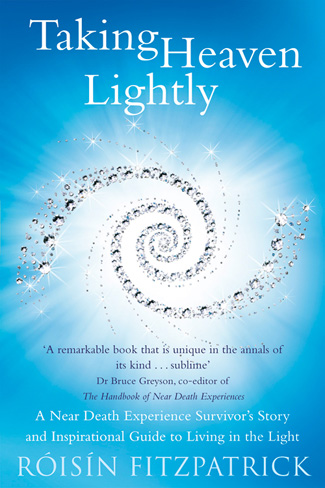 TAKING HEAVEN LIGHTLY
A Near Death Experience Survivor's Story and Inspirational Guide to Living in the Light
by Róisín Fitzpatrick
Published by Hachette Ireland
On sale from 8th January 2015
Available in bookstores throughout Ireland.
Click Here for more Book Information
'A remarkable book that is unique in the annals of its kind . . . sublime'
Dr. Bruce Greyson, co-editor of The Handbook of Near Death Experiences
In 2004, without any warning, Róisín Fitzpatrick suffered a life-threatening brain haemorrhage. While in the ICU of Beaumont Hospital, she felt herself being drawn out of her body and enveloped in a radiant light. There, in a blissful vision of the afterlife, she experienced the most powerful transformation of her life.
Her discovery – that 'Heaven' lies within each of us, that we are pure love and always at one with the eternal light – changed the course of her world. Róisín went on to make a full recovery by integrating this newfound love and light into her daily existence.
'Róisín calls this her 'near-life experience' because no longer having any fear of death has given her the freedom to truly live life. And she encourages readers to embrace this precious gift of life by asking the question: are you living your best life now? She also provides an inspirational guide as a roadmap for doing so. In this ground-breaking book, she takes the reader on that remarkable journey, describing her path of living in harmony with the now. Róisín seamlessly weaves her near-death experience (NDE) with the eternal light – solas síoraí – of our ancient Irish myths and monuments, shining a light on our past, present and future. She shows how we can all connect with this light to enhance our daily lives, and develop a deeper connection to a sense of peace beyond the physical realm.
'A book of wise words that will introduce some people to the light, will draw others back to the light, and will itself long shine light in all sorts of unforeseeable and beautiful ways. Every reader can undoubtedly expect to have their own personal epiphany. A brilliant book with an unforgettable message.'
Dr. Christine Ranck, co-author of bestselling book Ignite the Genius Within
'Taking Heaven lightly is an authentic, moving and motivating book in which Roisin Fitzpatrick shines a brilliant light on her learnings from a near death experience. Read it and be enlightened!'
Dr. Martin Curley, Author, Knowledge Driven Entrepreneurship
'A very important and poignant personal account…Róisín Fitzpatrick presents fascinating insights into Newgrange and its associated mythology, suggesting access to a heavenly realm, and brings a real relevance from this ancient culture for modern times.'
Anthony Murphy, author of Newgrange: Monument to Immortality
ABOUT THE AUTHOR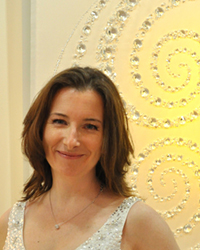 Following a brain haemorrhage and near-death experience, Róisín Fitzpatrick turned this adversity into a positive life change. Integrating her passion for sharing the beauty of the eternal light, with her business skills from her former professional career (at the European Bank for Reconstruction and Development), she has become an internationally successful artist. In addition to ten exhibitions in the United States since 2009, in Manhattan, Washington D.C. and Massachusetts, Roisin's art is on permanent display at The National Concert Hall, Dublin and The Irish American Heritage Museum, Upstate New York. Roisin's art currently features at entrepreneur Richard Branson's Natirar Resort near New York and Fitzpatrick's Grand Central Hotel in Manhattan. Artist of the Light® artwork is in the private and public collections of many leading European and US art collectors including Christy O'Connor Jnr., professional golfer, winner of the Ryder Cup, Mark Burnett, TV producer of The Emmys and The Voice and actress Roma Downey from Touched by an Angel and The Bible. Roisin's art has been endorsed by Deepak Chopra and critically acclaimed by Forbes, Wall Street Journal, Washington Post, Boston Globe, Artnews, IN New York, WHERE New York, Irish Arts Review, the Irish Times, Irish America Magazine, Irish Examiner USA, Irish Echo and Irish Voice. Taking Heaven Lightly is her first book.
Roisin Fitzpatrick Artist of the Light®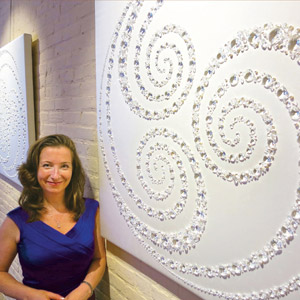 H.E. Michael Collins, former Ambassador of Ireland to the United States

"Roisin's artworks are a great example of contemporary Irish art."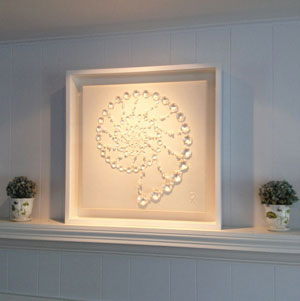 Deepak Chopra

"Inspiring!"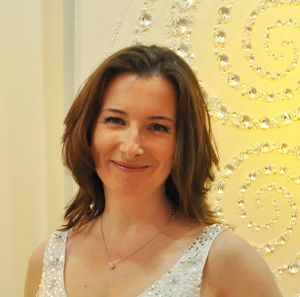 Wall Street Journal

"Roisin's art is inspiring and uplifting, particularly during these challenging times. Hence she shares her art as Artist of the Light."
Forbes

"The art brings beauty and nature together by expressing intricate patterns with simple elegance."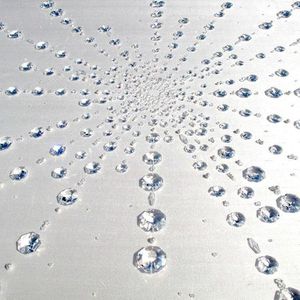 Roma Downey, actress from Touched by an angel and Mark Burnett, TV producer of The Emmys and The Voice

"Roisin Fitzpatrick's art inspires us to connect with the light within, creating more peace and joy in our lives. We hope you enjoy her art as much as we do."
Artwork on display at:
The National Concert Hall, Earlsfort Terrace, Dublin.
Fitzpatrick's Grand Central Hotel, Manhattan.
Natirar, Richard Branson resort (near New York City).
The Irish American Heritage Museum, Upstate New York.
Anam Cara Gallery, 18 Greenwich Ave., Greenwich, CT.
Visit our Exhibitions page for full details